Best Physical Therapy in Franklin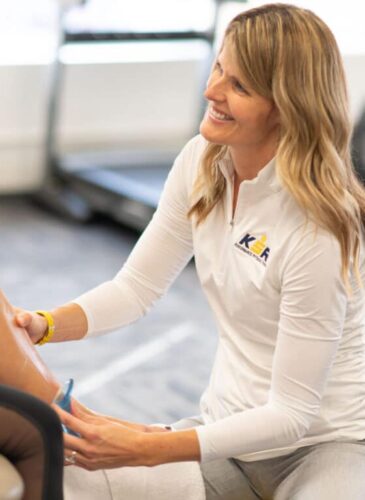 At KSR Performance Physical Therapy, our main objective is to get you back to feeling your best and back to what matters most to you in life!  If you're looking for a personalized, expert physical therapy professional in Franklin, look no further! It's time for the healing to begin! We make sure to cater to what each individual body specifically needs. We do our best to deliver exceptional, individualized, functional, and cost-effective care to promote long-term health with lasting results!
Whether you're visiting for a new injury, or with pain that has been bothering you for a while, our team of professionals is here to make sure that your pain and treatment is catered to in the best and most careful way possible while on a budget!
Once treatment time comes, we'll work together to determine the best plan of action for your therapy treatment. Each person's healing journey is a little different.
Our qualified professionals at KSR look forward to getting you back to enjoying your active lifestyle again!
Why is KSR the Best Physical Therapy Professional in Franklin?
"Thank you for being the Best Physical Therapy in Franklin! ⭐⭐⭐⭐⭐"
Our team works diligently to make sure that you get the results your body needs
We offer individualized care/therapy plans for each patient
We offer several other services as well like Orthopedic, Astym, Therapeutic exercise, Sports Medicine and more!
If you are not sure where to start, fill out our discovery session form. We will be happy to help guide you to the most effective choice in service. Contact us today to get started on your road to recovery! We look forward to helping you feel your best!
More About KSR Professional Physical Therapy